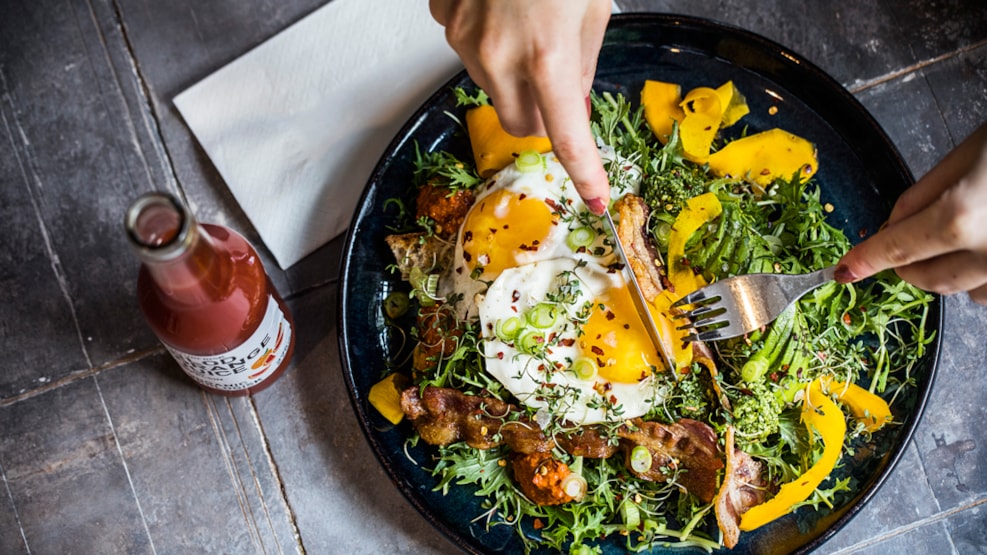 JUHLS in Magasin
JUHLS is an organic-based take-away café located in the heart of Aarhus right next to the river.
The menu consists of delicious, healthy, quality food made with care and love by skilled chefs in an attempt to make healthy food choices easier and more accessible.
Focus on health and taste
At JUHLS you can enjoy healthy and tasty dishes, meals and snacks packed with vegetables, herbs, seeds, grains and quality meat, demonstrating that it can be a real pleasure to eat healthily as long as plenty of flavour, aesthetics and texture have been included in the dishes. The kitchen also caters for vegans and people allergic to gluten and lactose.
Sweet tooth with a good conscience
The delicious snacks are made exclusively from pure ingredients and without refined sugar. For example, try our homemade Snickers and Bounty bars, which taste sinfully good and can satisfy your sweet tooth without giving you a bad conscience.
Catering and companies at JUHLS
Do you need catering for your Christmas party, birthday or staff meeting, a regular lunch arrangement or a cosy place to hold your next event? Look no further – we are always ready to tailor-make a solution specifically for you.
See what others are sharing on Instagram