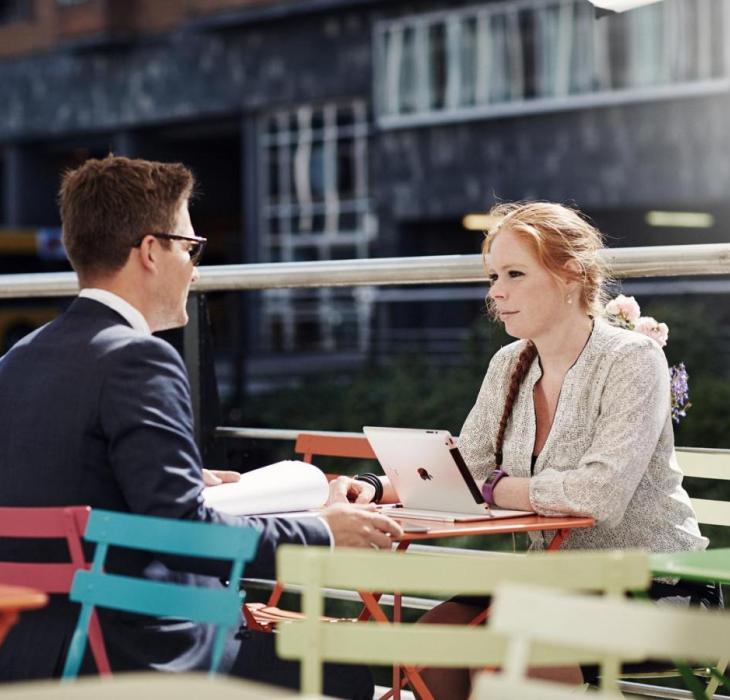 Our services
Photo:
RUNI Photopop, VisitAarhus
&
Andreas Horn Jensen, Musikhuset
Upon our request, their doors opened wide for much more than we had ever dared to hope for. VisitAarhus Convention Bureau immediately assigned manpower to the project, which was the reason why we ever managed to collect the materials needed, make price inquiries and put together a budget for two different conference venues (...). (Klaus Seiersen - Danish Center for Particle Therapy)
Free Support and Assistance
Site visits, pre-bookings, promotional material and much more.
Tailored support – free and without commission
VisitAarhus Convention Bureau offers support and assistance to anyone interested in organising a conference, congress or meeting in the Aarhus Region.
Your local switchboard to the Aarhus Region
With a detailed knowledge of Aarhus' many facilities and options, our dedicated team is always ready to assist you throughout the entire life cycle of the meeting or conference planning – and always with a personal touch.
We are your planning partner and your link to the city. Contact us for professional consultancy that will save you time and connect you to local key stakeholders. We are here to help you.
Our free services include:
Information and consultancy on the options in the Aarhus Region and collecting of price offers.

Contact to relevant, local key stakeholders, companies and authorities.

Producing bids and presentations 

with the aim of attracting conferences to the Aarhus Region.

Professional project management and sparring partner options throughout the entire bidding process.

Unlimited access to VisitAarhus' promotional material.
Didn't you find what you were looking for?
VisitAarhusconvention © 2023