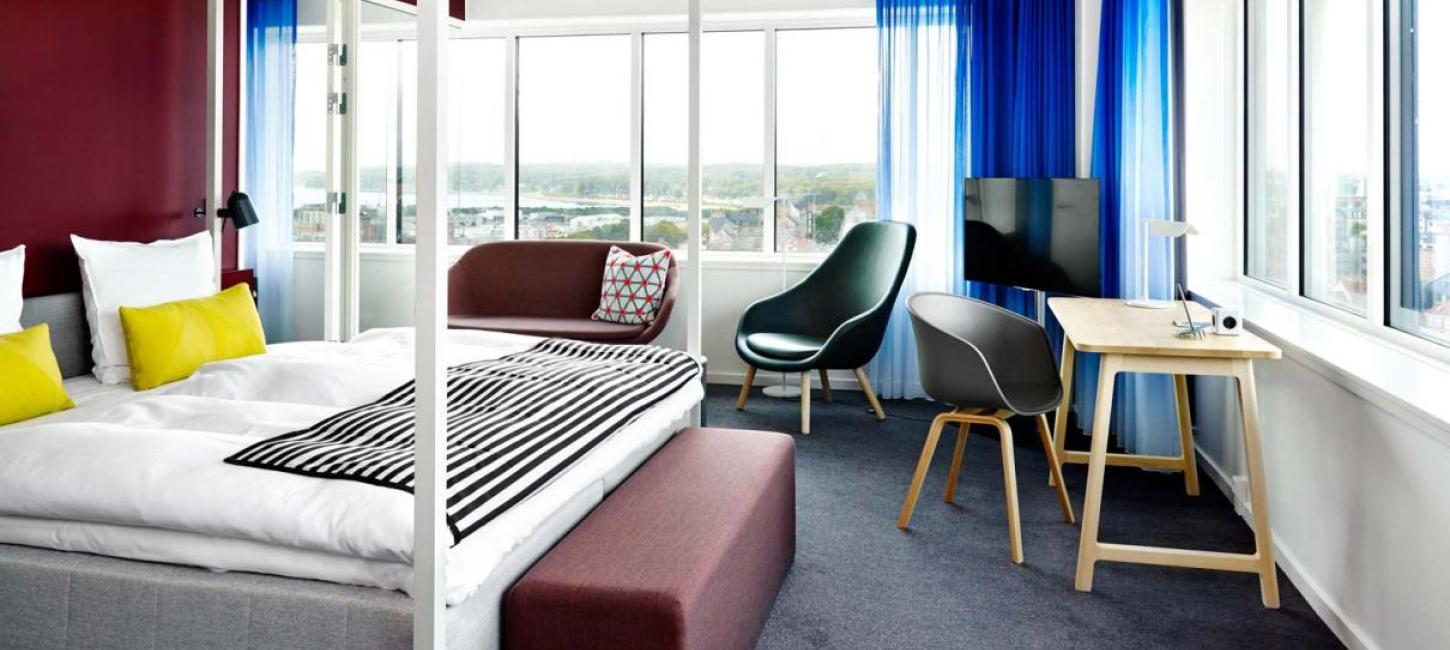 Accommodation
Photo:
Comwell Hotel Aarhus
Sleep well in Aarhus and recharge for a new day.
High quality facilities and professional service
Aarhus boasts a large range of hotels from big international ones to several special hotels and inns. Whether you want to live at a cosy hotel in the city centre, by the water or in the countryside you can find what you are looking for in Aarhus and the surroundings.
After a long day, the many hotels and inns in the Aarhus Region are more than happy to welcome you with a hospitable atmosphere, top-quality facilities and excellent service.
 
Options for any budget
In the city centre, you will find twelve 3-4 star hotels such as Radisson Scandinavia Hotel, Scandic Aarhus City and Comwell Aarhus .
Your conference attendees travelling on a more limited budget have just as many great options, e.g. the brand new downtown hotel BOOK1 Design Hostel. Also, at the Wakeup Aarhus you get a three-four star hotel experience for the price of a two-star hotel. Or why not experience the local hood and book your stay at one of the +1,900 Airbnb rentals? 
Get in touch and we will guide you to your perfect venue
Need help? Our detailed knowledge about existing and upcoming venues provides us with a constant overview of accommodation options. We take care of everything ranging from the initial advice to collecting prices and making pre-bookings.