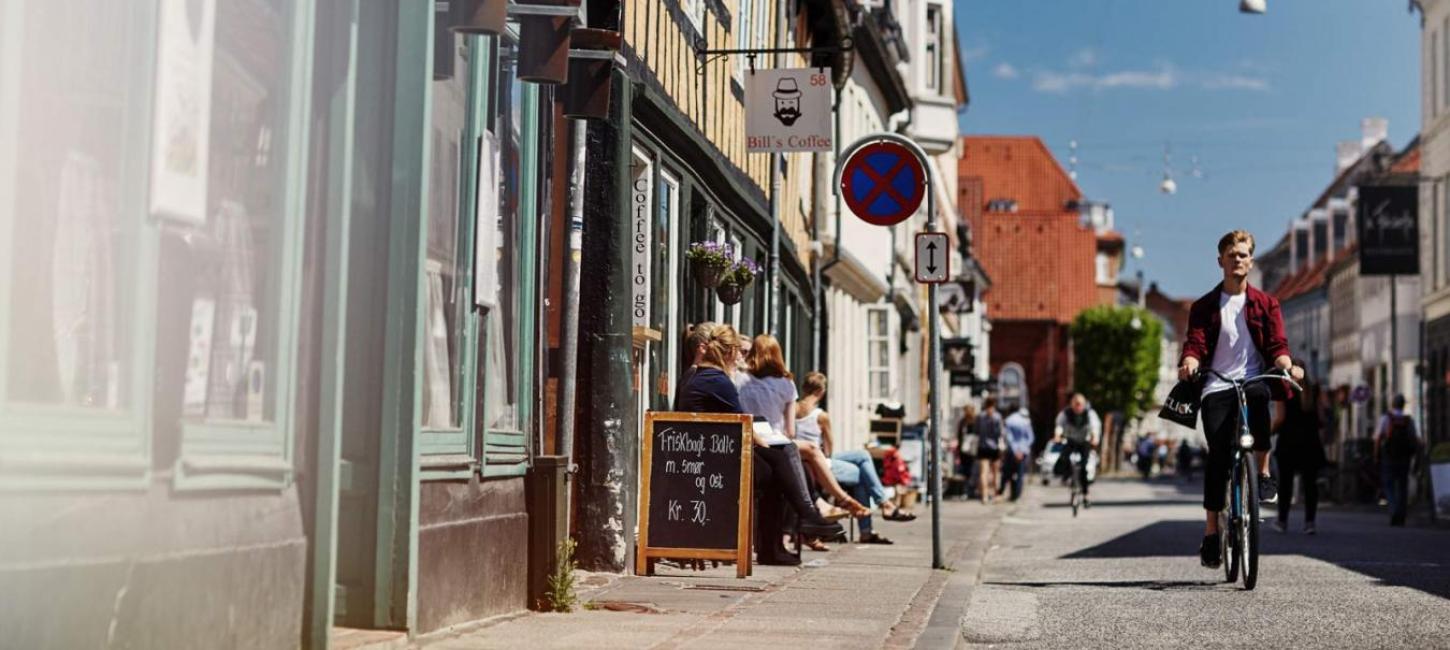 Considerate Transportation in Aarhus
Take the environment into consideration, when planning your next event in Aarhus - there are many options for transportation with lower emission.
With the city's aim of being carbon neutral in 2030 actions toward sustainability are crucial – also when it comes to transportation – and the city offers various ways of getting efficiently around town.
Walk or hop on a bike 
Riding a bike or walking is by far the most sustainable way to get around in any city – and in Aarhus it can even be the fastest and most pleasant way. Here, everything is within reach, and walking or riding your bike between a conference venue, hotels and local attractions is therefore quite easy and convenient. 
For instance, make good use of the walk from the venue to the hotel for a Walk & Talk-evaluation session. While using the time for transport efficiently, the participants get some fresh air and experience the unique atmosphere of the city.
Aarhus has many bikes that can easily be rented by everyone at a very reasonable price. This way you can grab a bike close to your hotel, ride it to your meeting and park it right outside at the bike station. All over town you will find bike tracks and streets that make it easy and safe to move around. 
Read more about renting bikes here.
Aarhus Light Rail 
Is walking not the obvious choice for the distance you need to go, the light rail, Letbanen, is a good option with its focus on sustainability. It runs on electricity and emits far less CO2 than busses, trains and diesel fuelled cars do today. Besides being more sustainable, the light rail is an efficient way of getting around, as is rarely has to stop for a red light. 
Did you know that the first light rail in Denmark is washed in rain water in order to save water? And that the light rail's workshop has been constructed from a material that reduces the amount of NOx air-particles that are hazardous to our health?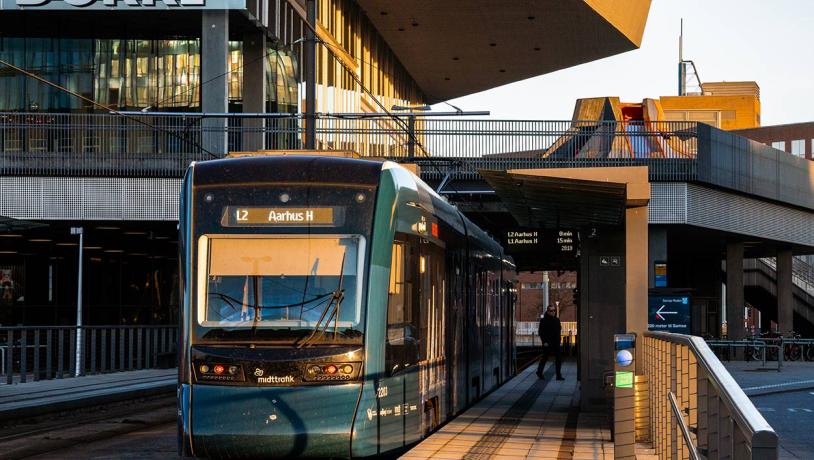 Photo:Francesca Dolnier
Taxi
In 2015, Aarhus Taxi introduced its first electric car, and since then, more have been added to the fleet. You may therefore happen to be picked up by a Tesla, when you order a taxi. Besides improving the environment, this type of car reduces noise in the street, which increases the health and well-being of local residents as well as city guests.
Where to charge your electric car
Charge your car at one of Aarhus' many charging stations. More than 100 of the city's parking areas and several hotels offer charging facilities.
Read more about charging in Aarhus
Consultancy on sustainability – free of charge
Do not hesitate to get touch with us for more information about Aarhus as a destination for your meeting or conference. At VisitAarhus Convention Bureau, we are happy to assist you in incorporating a focus on sustainability to your next event in Aarhus without compromising on your needs and wishes.
VisitAarhusconvention © 2023