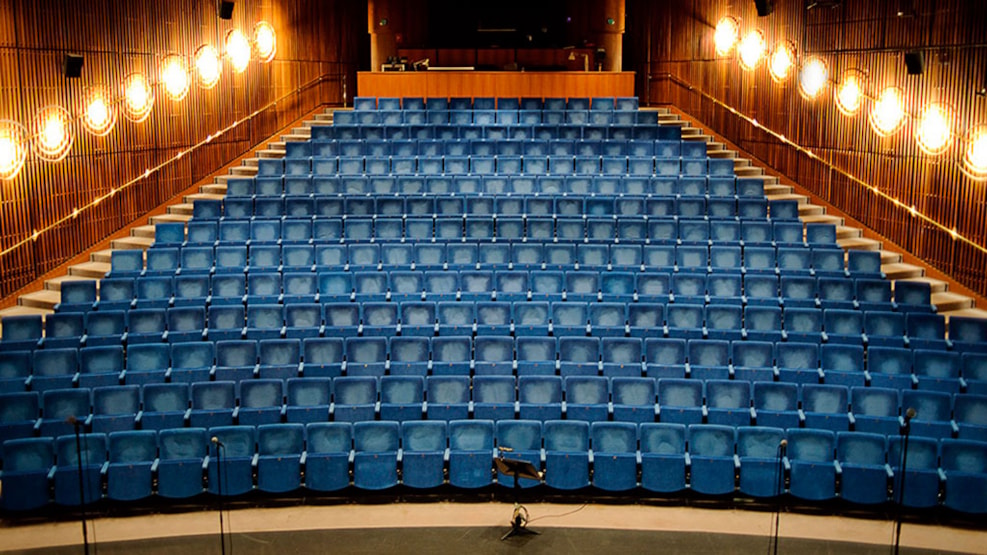 Aarhus Theatre, venue
Let Aarhus Theatre and its beautiful audience facilities be the venue for your next social event, meeting, conference or sales event.
A Unique and Vibrant Meeting Venue
Cafe Hack is part of the house and can provide all sorts of catering spanning from a cup of coffee to all-day catering, and everything can be planned according to your wishes. Furthermore, the restaurant can set up arrangements with conference room, AV equipment and catering included.
Have your Meeting in the Theatre's Exclusive Hall
Start your day at kl. 8.45 a.m. by entering the impressive main entrance facing Bispetorv. Cafe Hack makes sure breakfast is ready as well as lunch, coffee and treats during the day, and up until the end of the day at 5.00 p.m., coffee, water and fresh fruits will be available.
Please contact Aarhus Teatre's event coordinators at arrangement@aarhusteater.dk for a non-binding talk about your different options and the prices of shorter or longer meetings held in the theatre's spaces, Scala (accommodating 100-275 people) and Store Scene (accommodating 150-690 people).
See what others are sharing on Instagram
VisitAarhusconvention © 2023