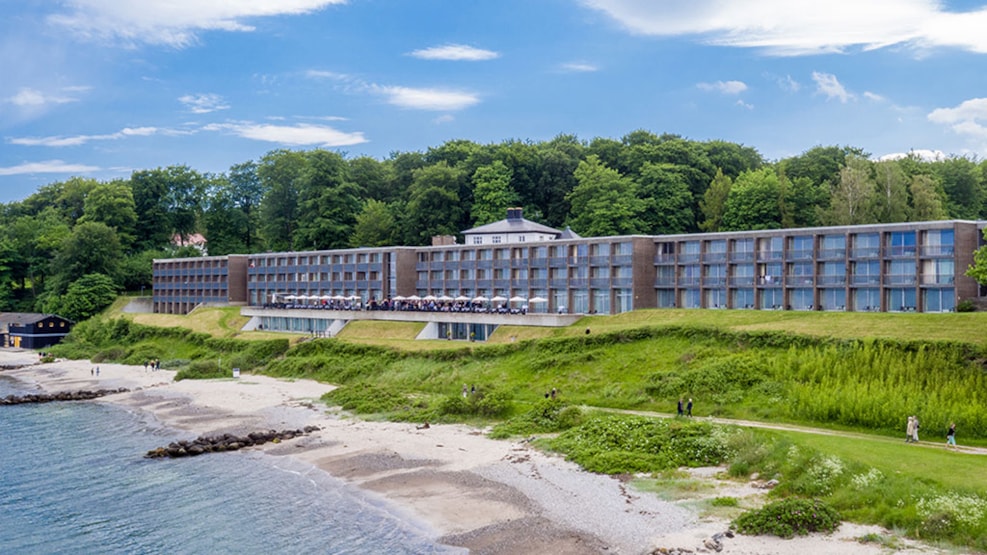 Helnan Marselis Hotel
Helnan Marselis Hotel Aarhus is a beautiful hotel with the best location in Aarhus - located right between a beautiful beach and forest and near the city centre. The hotel has more than 150 rooms, most overlooking the sea. From the hotel's restaurant you can enjoy the buffet or the a la carte menu. Enjoy your included breakfast while the sun rises over the ocean.
Room with sea view
The Helnan Marselis Hotel in Aarhus offers a magnificent view of the Aarhus Bay. Additionally, the hotel has direct access to the beach in close proximity to the Marselisborg Forest.
Only 5 minutes away from Helnan Marselis Hotel you will find downtown Aarhus. A city full of life, culture and shopping opportunities. If you want to exercise the hotel also have an in-house gym and pool included in the stay. You can also go for a walk by the beach or in the forest behind the hotel. Helnan Marselis Hotel Aarhus can also book a mountain bike that you can ride in the forest behind the hotel.
For relaxation finish your day in the sauna or with a calming massage.
There is parking available nearby and private parking at the hotel - both at an additional cost.
See what others are sharing on Instagram
VisitAarhusconvention © 2023