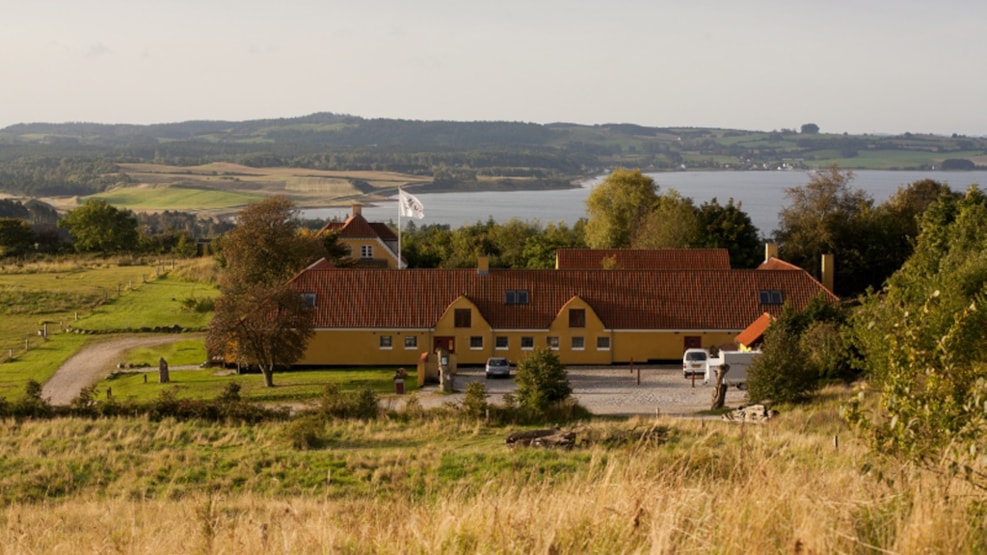 Karpenhøj Naturcenter
In the southern part of Mols Bjerge National Park on Djursland, you'll find Karpenhøj Nature Center, which is a fantastic starting point for trips in the national park.
Book unique experiences.
Are you interested in wilderness gourmet, wilderness brunch, or a trip in a sea kayak?
Whether you come as a private person, business, school or institution, you can go on guided mountain bike tours in a beautiful hilly landscape. You can explore the area on a hike and get up close to both nature and culture, slowing down near the beach and in the forest, or you can have experiences on your own, for example "On the trail of the national park"!
Activities
During the summer holiday, they offer several interesting activities, such as GPS orienteering, old-fashioned sports games and an introduction to sea kayaking. Karpenhøj also offers rental of sea kayaks, mountain bikes, and other outdoor equipment.
Private people, schools, companies, and associations are welcome for active experiences at the Nature and Outdoor Centre Karpenhøj.

You can find the summer holiday program and Karpenhøj's other offers on www.karpenhoej.dk.
See what others are sharing on Instagram
VisitAarhusconvention © 2023