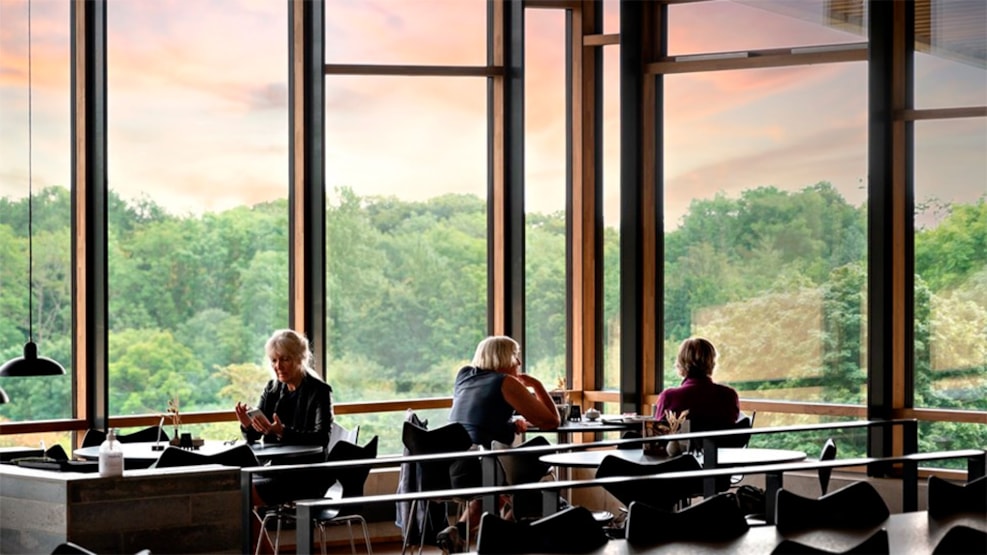 Green Experience
Moesgaard Museum Café
Take a seat in the cozy Moesgaard Café and enjoy delicious hot and cold dishes, homemade bread and cakes, freshly brewed coffee and tea, and choose from a large selection of specialty beers, organic juices, and more.
The focus is on food, nature, and history
Many of the ingredients used in the food, such as rosehip, elderflower, lilac, wild onions, and more, are harvested by the chefs in the surrounding forest.
In addition to being Refood-certified, Moesgaard Café is also certified with a bronze label from the Organic Cuisine Label. This is a focus and priority that you can both feel and taste.
Café opening hours
The café follows the museum's opening hours, but the kitchen closes for hot food orders at 4 pm and on Wednesdays, when the museum is open until 9 pm, the kitchen closes for hot food orders at 7 pm. They also take a break from serving and ordering food between 4:00 pm and 5:30 pm.
You can visit Moesgaard Café without paying admission to the museum's exhibitions, and when the weather permits, you can also choose to enjoy your meal on the museum's large rooftop terrace.
See what people are sharing on Instagram
VisitAarhusconvention © 2023