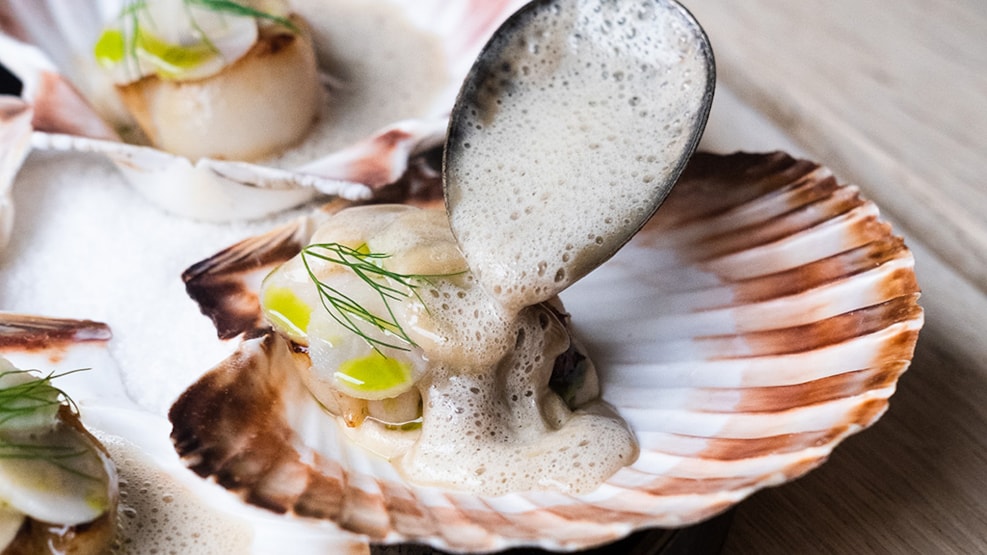 Restaurant SYV NI 13
SYV NI 13 is located on Frederiksgade in the heart of Aarhus, just a 5-minute walk from the train station, Musikhuset, and Dokk1. The restaurant is brightly decorated with seating for only 45 guests, ensuring plenty of space at every table. 
Social dining with seasonal ingredients
It may sound fancy, but it simply means dishes for sharing, and all you and your friends/guests need to decide is whether to choose a 4-course or 7-course menu.
The skilled kitchen staff always serve up a unique dining experience for you, taking into account allergens and preferences, of course. Snacks are always included.
Casual Fine Dining
The kitchen draws inspiration from the season, so you can expect a seasonally changing menu, which rotates approximately every other month. All in all, the food is minimalist, delicious, and straightforward, and thus very Nordic-inspired.
The restaurant's servers have a natural and relaxed approach to both food and wine selection, and you can also choose to order a wine menu of either 3 or 4 glasses, which pairs particularly well with the current menu.
It is also possible to book the entire restaurant for private events.
See what others are sharing on Instagram
VisitAarhusconvention © 2023