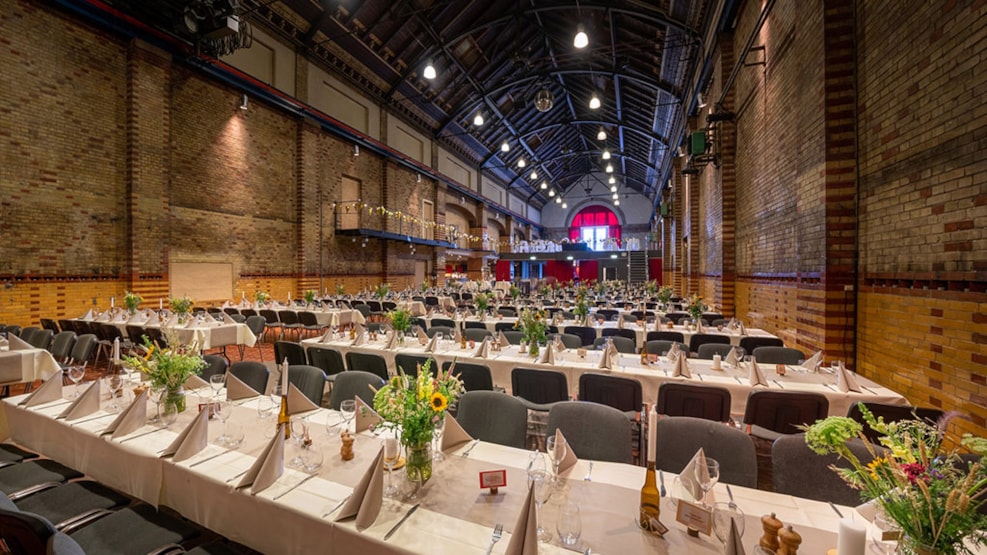 Turbinehallen, venue
The Turbinehallen is a venue in a central location in the urban harbour area in the heart of the Aarhus Film Town.
Are you looking for a different kind of venue?
The Turbine Hall stands impressively with its charm, size, and sustainability, as its history tells us that it features the old ceiling of Copenhagen Central Station! It has also served as a power station for Aarhus Tramways, but today, they light up the living candles in the hall's old, tall walls, creating a unique and special atmosphere that adds extra dimensions to all kinds of events.
With its many square meters, the Turbine Hall offers great freedom for expression. There is plenty of room and endless space for grand gestures. Whether you're planning a concert, private party, trade show, company event, conference, or any other special occasion, their experienced and dedicated team can certainly ensure a successful, professional, and tailored event.
The large hall is equipped with an impressive acoustic solution, allowing for clear conversations, loud music, speeches, and whatever else you have in store to be expressed and showcased in the beautiful, spacious hall.
See what others are sharing on Instagram
VisitAarhusconvention © 2023