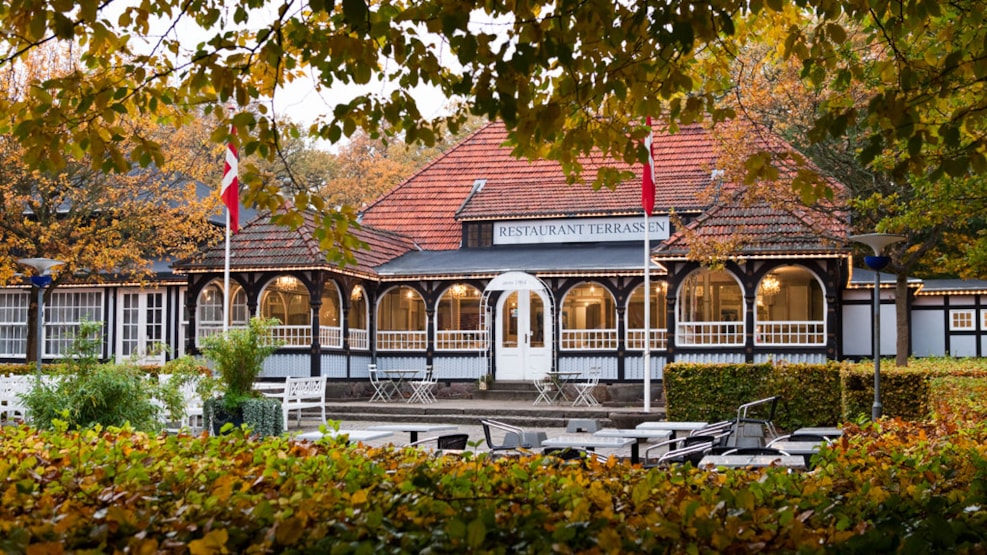 Venues in Terrassen in Tivoli Friheden
Ever since the beatiful old wooden pavilion Restaurant Terrassen was built in 1904, it has been the place to go for a day out for the citizens of Aarhus.
Restaurant Terrassen can, on its own or in combination with Hermans, provide the framework for your next event, whether it's a conference, a meeting, an event, an anniversary celebration, or a trade fair.
Large cut-glass chandeliers and beautiful wood carvings
Restaurant Terrassen has been renovated in harmony with the original, listed architecture. The large cut-glass chandeliers, the wood carvings, and the art on the walls give the restaurant an elegant and bright interior with loads of atmosphere. The kitchen derives its inspiration from French and Italian gastronomy, and its motto is: honest food and excellent services.
See what others are sharing on Instagram
VisitAarhusconvention © 2023