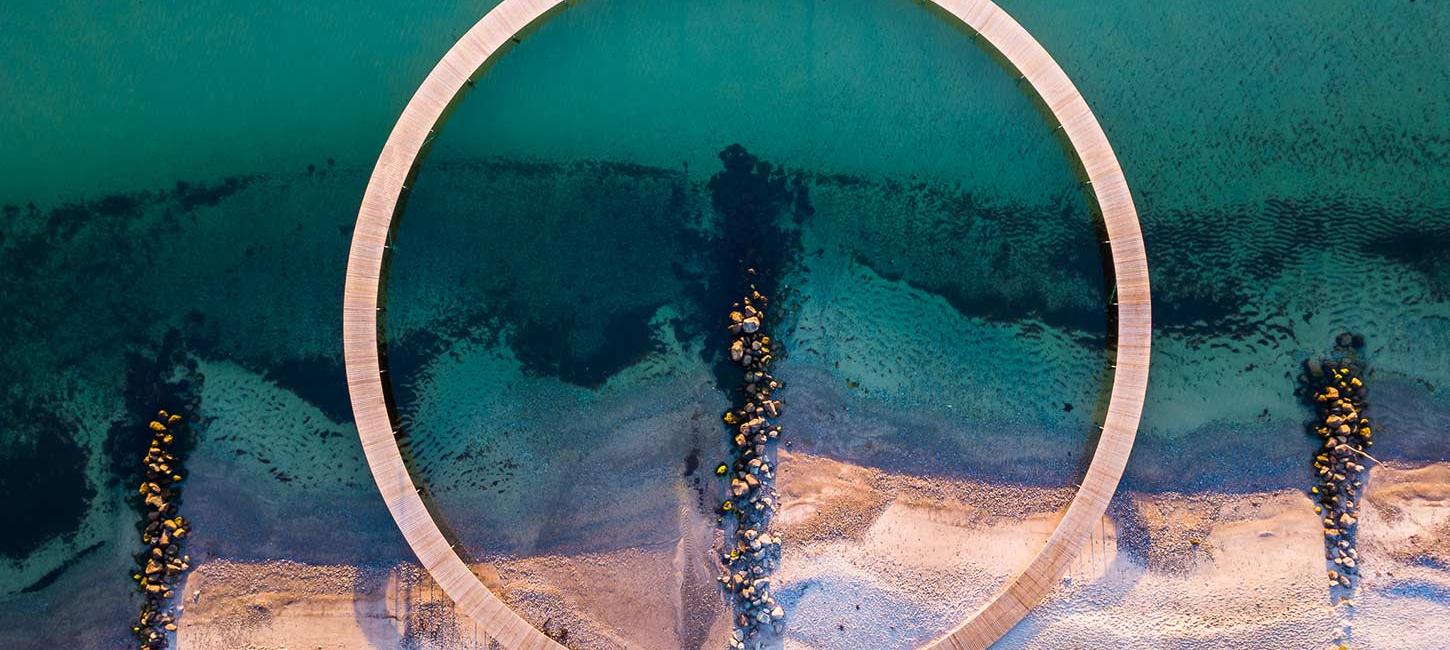 Eco-Labels and Certifications
Photo:
Dennis Borup Jakobsen
Learn more about the different labels and certifications given to places that actively work with sustainability.
The list of different sustainable labels and certifications is rather long. Here you can learn more about some of the ones that are found in Aarhus.
 
The Nordic Eco-Label 
The Nordic Eco-Label is an environmental label for non-food products. Items carrying this label are among the least polluting products in their product line. In other words, the Nordic Eco-Label represents some of the world's highest requirements for hotel operations to live up to.  
Read more about The Nordic Eco-Label here. 
Green Key  
The Green Key certification is the international eco-label of the tourism industry. The certification is awarded to tourism businesses that go an extra mile in order to protect the environment within the framework of 12 different requirements. The requirements entail everything from energy, cleaning, organic ingredients and water – measurements points that regular checks look into. 
Read more about Green Key here.  
Green Attraction
Green Attraction is a variation of Green Key, which is awarded to attractions such as museums, amusement parks, and zoological facilities. As with other Green Key schemes, there are strict criteria and ongoing monitoring.
Read more about Green Attraction here.
Green Globe 
Green Globe is an international certification applicable to organisations within the service sector, which is awarded for supporting sustainable tourism. In order to keep the certification, members of the organisation must present at least a 5 percent improvement on sustainable performance within a given activity. This way, green transition is sure to move forward. 
Read more about Green Globe here.  
REFOOD 
The REFOOD label is a scheme based on mutual trust between companies and organisations within the food and service sectors, which make an active effort to prevent the waste of food and promote the reutilisation of food. Every year, one third of food produced worldwide is wasted – this project helps reduce this share. 
Read more about REFOOD here (only in Danish).
Too Good To Go 
Too Good To Go is a Danish project with the vision to prevent food waste. Members of this project sell their excess food at very low prices so the food is eaten and not wasted. Every year, 1/3 of all produced food is wasted - this project helps to reduce that. 
Read more about Too Good To Go here. 
The Organic Cuisine Label  
The Organic Cuisine Label, commonly known as the Ø-label due to the Danish word for organic, økologisk, comes in three calibres: bronze, silver and gold. The label displays to which extent the particular kitchen uses organic ingredients. The label is state controlled by the Danish Veterinary and Food Administration and is awarded to restaurants, cafés and hotels which make an extra sustainable effort. 
o Bronze: 30–60 percent organic ingredients 
o Sølv: 60-90 percent organic ingredients 
o Guld: 90+ percent organic ingredients 
Read more about the Organic Cuisine Label here.