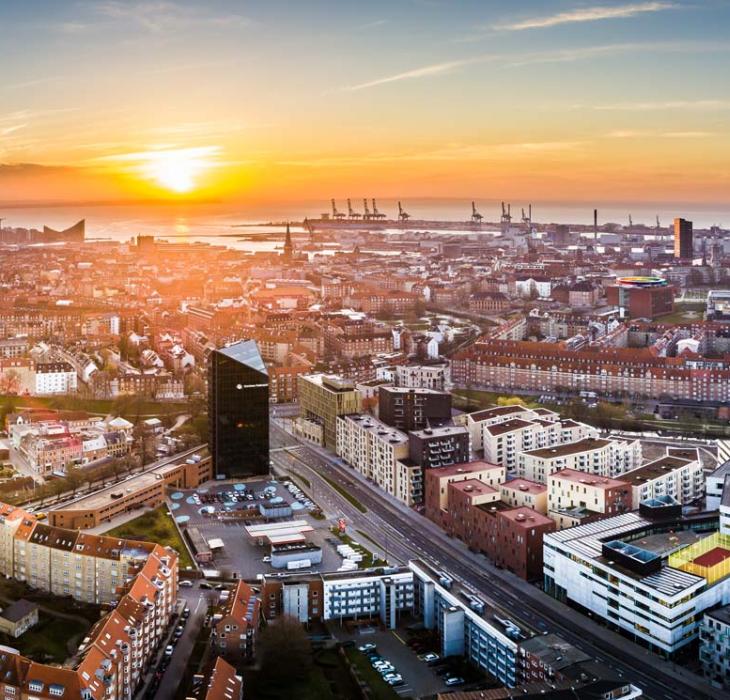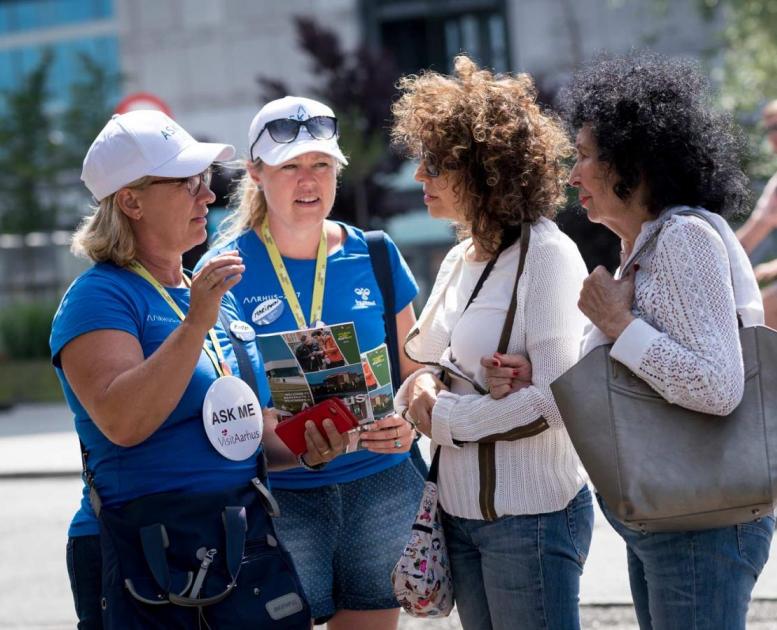 Why Aarhus
Photo:
Peter Gramstrup
&
Per Bille
An International Conference City
Did you know, that Aarhus is one of the most popular conference cities in the world, according to ICCA (the International Congress and Convention Association)? Get to know some of the reasons why national as well as international conference organisers choose Aarhus as their meeting and conference destination.

Discover excellent transport connections, a strong, innovative business network, everything in walking distance, a strong collaboration in the city, and a thriving cultural and education environment. And, of course, modern and high-professional conference venues and free consultancy from VisitAarhus CVB (VisitAarhus Convention Bureau). 
An Extraordinary City Collaboration
The close collaboration between VisitAarhus and the local key stakeholders – including Aarhus University, the Municipality of Aarhus, venues, hotels and business partners – makes it easy and flexible to plan and host an event in the Aarhus Region.
World-class Conference Facilities
The ten largest venues in Aarhus have the capacity for more than 500 guests at a time, and among these, the largest venues accommodate up to 2,000 guests. The city's central Conference Campus holds two conference halls with room for more than 1,600 people each, which makes this the perfect space for your successful conference with 3,000+ attendees.
A City of Knowledge and Innovation
Education and scientific research are key focus areas and a true point of difference for Aarhus. With internationally recognized knowledge clusters within healthcare, foods, cleantech, ICT, life science, creative industry, and architecture, Aarhus is home to several world-leading experts and a unique hotspot for hosting an academic conference.
A first-class culture experience
Aarhus Region is for many, a yet-to-be-discovered gem among Scandinavian hot-spots. The historic and cultural setting attracts visitors from all over the world. 
In several international rankings, Aarhus University ranks among the top 100 universities in the world. This ensures a large and highly educated workforce as well as providing an excellent research and development environment.
Aarhus University was founded in 1928 and today has a powerful national and international impact across all fields of research. VisitAarhus Convention Bureau and Aarhus University work in close partnership to attract international scientific conferences to Aarhus.
See Aarhus University's placement on the international university rankings and read more about Aarhus University's conference services.
Aarhus is where you go if you've seen the capitals of Europe and still hope that a city you have never heard of will appear and, like an unexpected soul mate, sweep you off your feet. Nathan Heller – Travel Magazine
Massive Addition of New Hotels
In and around Aarhus, there are more than 3,000 rooms available for visitors to the city with over two thirds of the rooms located in the city centre. Almost a third of the rooms available are in hotels built in the past 5 years with almost as many additional rooms being renovated in this period. This development will continue in the coming years with several new hotels planned.
Meeting in Nature
In recent years, the positive impact of nature and how it enhances value from meetings has become an increasing focus in the meeting industry. Results show benefits on mental health as heightened concentration and creativity, increasing problem-solving skills, reduced stress, and higher happiness.
Excellent Transport Connections
Aarhus is easily reached by plane, train, ferry, bus or car. Getting around in Aarhus is also easy, and due to its compact nature, it doesn't take long to get to places whether you travel by foot or bicycle, or by bus or car.
More information about green transportation and transport to and from Aarhus.
Sustainable Development is at the Heart of What We Do
Hosting sustainable events in Aarhus is easy - 73 per cent of all hotel rooms in the city are officially Eco-certified. All the congress centres in Aarhus is also Eco-certified, and the close proximity to our hotels means that they are all within easy walking distance. VisitAarhus are actively working with businesses and hosts in the city to promote sustainability and ensure that events and conferences in Aarhus are environmentally friendly.
Our goal is to achieve a zero carbon footprint by 2030, putting Aarhus at the forefront of environmental and sustainable city development. Choosing Aarhus as your host destination means you can organise your events with a clear conscience. 
Read more about more sustainable conferences or general sustainability in Aarhus.
An Internationally Recognised Conference City
Within the last few years, the Aarhus Region has only become more and more popular as a destination for international congresses of all sizes and today, a record high number of events and conferences find their way to Denmark's second largest city. Please visit our congress calendar for future and previous events.
Hospitality
Aarhus is one of the first places in the world to have a corps of more than 2,000 local volunteers, Rethinkers, who provide their assistance at large events with the aim of bidding the city's visitors a warm welcome. The volunteer corps is available to you in connection with your conference or similar event in Aarhus, just as the VisitAarhus Convention Bureau provides tailor made conference support.
Read more about ReThinkers in Aarhus
Aarhus is known not only in Denmark for the city's remarkable focus on being an excellent host, but certainly internationally as well.
In 2018, Aarhus was European Volunteering Capital.
Aarhus – A Developing City
Aarhus is Denmark's second-largest city and one that is undergoing rapid development, expanding in size as well as global significance. We have strong, innovative business, cultural and education sectors and the city is currently undertaking historically high levels of investment in urban development and infrastructure with new knowledge hubs, innovation centres, city architecture and technology solutions.
See Aarhus Municipality's international strategy for growth
Everything in Walking Distance
In Aarhus everything is within walking distance; venues to every taste, welcoming hotels, world-class visitor attractions and museums, an innovative gastronomy scene with Michelin restaurants, charming shopping quarters, beaches, woods, and a vibrant redeveloped harbour area. Any questions?
Internationally Recognised
The eyes of the world turned to Aarhus in 2017 as we hosted the European Capital of Culture. The secret is now out with the likes of Vogue, Lonely Planet, CNN, National Geographic and Momondo voting our city 'a must see'.
Read selected articles about Aarhus here:
The New York Times Style Magazine 
Departures 
The New York Times 
National Geographic 
Vogue