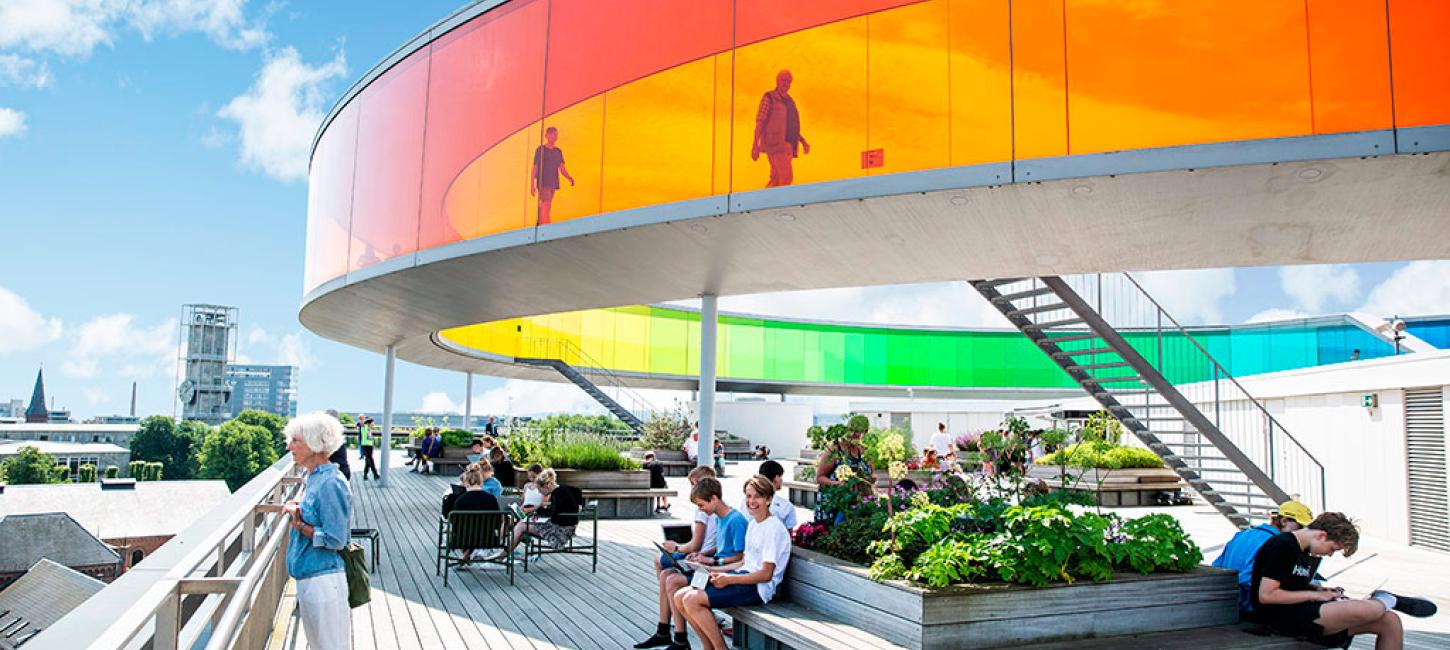 A first-class culture experience
Photo:
Lise Balsby, ARoS Aarhus Kunstmuseum
The historic and cultural setting of the Aarhus Region attracts visitors from all over the world. Today, Aarhus is in the top 100 of the most popular conference cities in the world on the International Congress and Convention Association (ICCA) scale.
Aarhus is where you go if you've seen the capitals of Europe and still hope that a city you have never heard of will appear and, like an unexpected soul mate, sweep you off your feet. Aarhus was chosen as a European Capital of Culture for 2017, and today it is a jewel of a place to visit: safe, creative, English-speaking - and still undiscovered by the tourist hordes." - Nathan Heller, Travel Magazine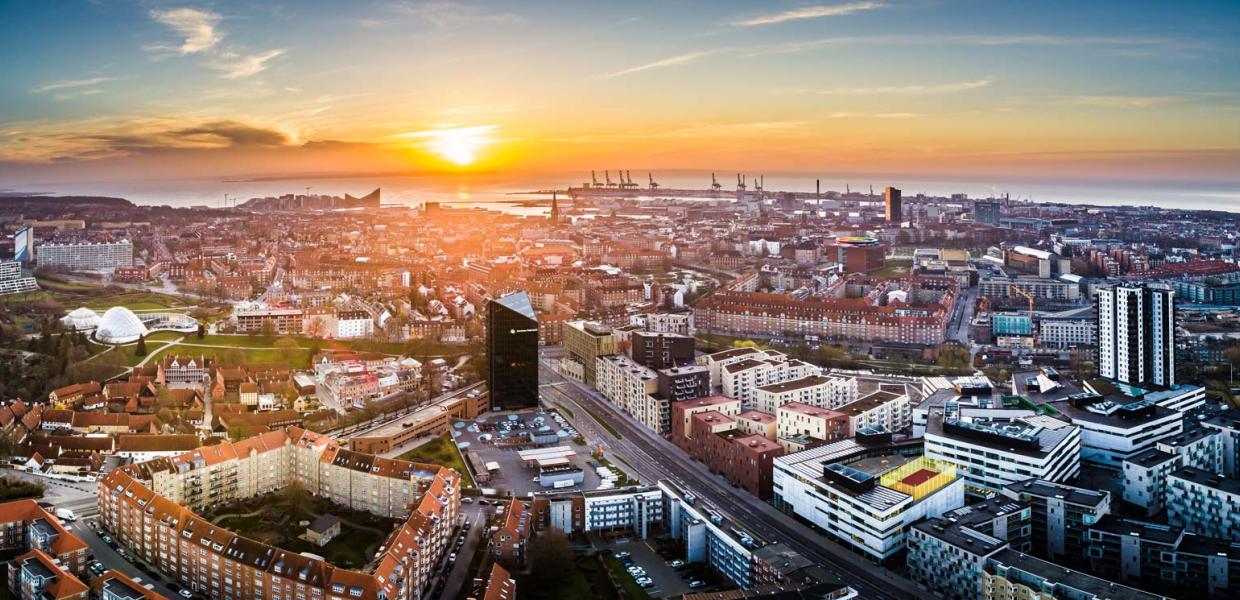 DID YOU KNOW? Aarhus is a leading city of knowledge, culture and education – chosen to be European Capital of Culture in 2017
Aarhus is the city where old meets new, and a rarely rich Danish heritage of pioneering Viking spirit remains firmly intact among fast development and modern high-tech innovation. Located right at the sea and surrounded by forests, Aarhus is a meeting destination with everything within walking distance and you only have to walk a few minutes to connect the big city-vibe to peaceful nature.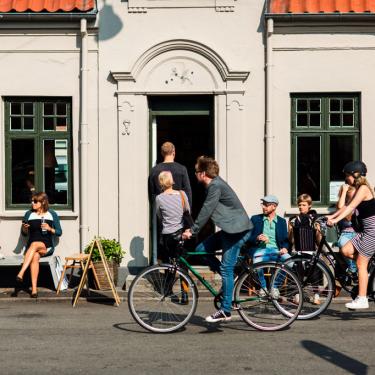 With 50% of the population under 35 years old, Aarhus represents the youngest metropolitan population in Denmark which brings a vast supply of cultural events and a young, innovative, and open-minded vibe. Here, the welcoming locals greet you with a smile and are happy to help you with directions or tips. Why not meet somewhere friendly?
In the footsteps of the Vikings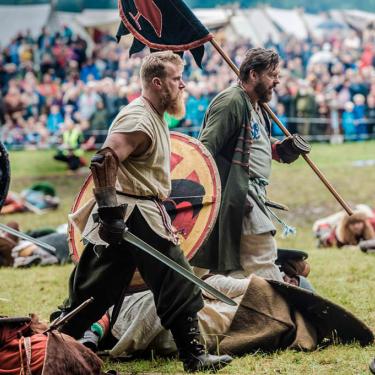 Did you know that Aarhus has been a regional capital of the Viking lands? Founded around year 750, Aarhus started life as a Viking settlement and the spirit of the Vikings is still very much alive in the city. The Vikings called the city Aros meaning 'mouth of the river' because of the beautiful surroundings and its great trading function connecting the rest of Northern Europe. Today, the river still holds a central place in Aarhus and the role has not changed over time.
5-star venues with a cultural twist
Get the whole experience and host your meeting or conference at a venue rooted in history and culture. Check out three award-winning options down here. Looking for other opportunities? Feel free to contact VisitAarhus Convention Bureau, always at your service with free consultancy.
DID YOU KNOW that three of Denmark's most visited museums are located in the Aarhus Region?
A Conference Morning
- let's meet in Aarhus in Denmark. 
If you are considering Aarhus as your next host destination, remember to use the free non-binding consultancy and inspiration from VisitAarhus Convention Bureau. 
The VisitAarhus Convention Bureau has the opportunity to help you through the planning process and support initiatives, strengthening the conference impact - events creating public awareness of the work within your field, technical visits, or the sharing of knowledge and collaboration with local organizations, students, or companies e.g.